Seamless Ending
December 16, 2010
I really didn't mean to,
It was just an accident.
At least that's what I'm telling myself,
Emerged in this predicament.
Now I've learned that when you've fallen,
It's nearly impossible to stop.
Even if you're falling
From the very, very top.
I suppose it was my fault,
I don't think I was ready.
But when the thought first entered my mind,
I was anything but slow and steady.
I was just so caught up
In all of the excitement and thrill.
But what I found at the seamless ending
Just didn't really seam real.
I'd prayed all my life for something like this,
My thoughts consumed reality.
I looked into the darkness surrounding me,
Not knowing what would engulf my mentality.
I realized I wasn't afraid,
But in pains place, what I'd been waiting for.
It left me paralyzed, crazy, blind,
Desperate and hungry for more.
As the light flooded in around me,
It all just seemed to new.
Forgetting that it was me who jumped,
And fallen for someone like you.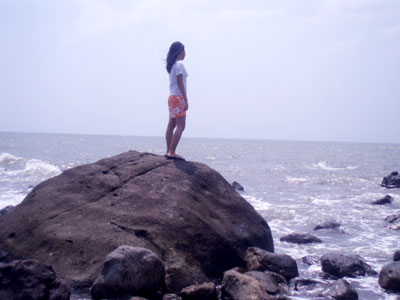 © Grace L., Bacolod City, Philippines