Your Eyes
December 26, 2010
I could see your eyes glisten

when you looked at me that night.

Under the stars,

I saw a twinkle in your eyes.

You pulled me close,

kept me safe in your arms.

Hugged me and promised to never let go.

I didn't need to hear you say it,

I could see it in your eyes.

Your eyes told me you love me.



When you left,

you left me to fend for myself.

Didn't anyone tell you

it's a cold world out here?

But you kept walking,

back turned.

Why wouldn't you look at me?

Did nothing tell you to turn around,

look back at the damage you caused?



You never replied,

you never looked at me.

You kept walking,

you turned the other way.

Did it pain you too much to see me?

Or did you not want your eyes to tell your secrets?



In the one instant that I caught your eyes,

while you glanced up at me from across the room,

my heart skipped a beat.

Even after all this time,

after all the lies,

and no replies,

your eyes gave you away.

You pulled your gaze from me,

but not fast enough.

I saw your eyes, darling,

and your eyes don't lie.



You still love me.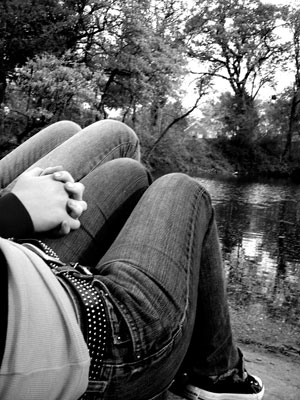 © Lauren R., Edmond, OK