Leukemia
December 26, 2010
I came to visit you one day
but stopped to draw sketches of cigarettes

in the hospital parking lot.
Rode the elevator to the roof and I

could see myself from the outside,
wanting to drop off the edge;

to feel the wind on my face
for the last time.

I came to ask you, What's it like
to know you're about to die? I think

I should like the feeling. It seems
it would be something close to peaceful.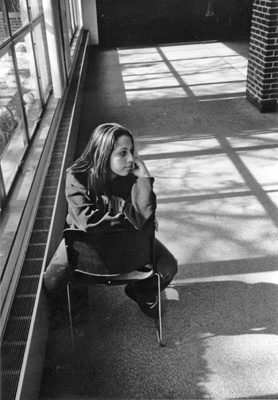 © Leighann E., Westport, MA