That Boy
December 25, 2010
He was just
That boy
You know, the one you've have all your classes with since kindergarten.
He was just there
Always in the back of the class
Sometimes he might borrow your pencil
You might ask him for paper
And then one day
He's just gone
You don't notice at first
But he never comes back
And the whispers start
"I heard he got sent to prison for attacking a cop."
"He killed both his parents and then shot himself."
"His dad's on the run from the law and they moved to Alaska."
Crazier and wilder
They become accepted as the truth
But you don't believe it
Its on the news
'Local Teen Missing'
Its a few weeks after he disappeared
You ride your bike on a trail through the woods
Its quiet,peaceful, calm
Until you see an odd shape on the ground
And call your parents
Who call the police
Because there he is
That boy
'Local Teen Found Dead'

The whispers are worse
You did not tell anybody
Your name was not in the paper
But somehow
Everyone knows
that you found
That boy
"My dad says there's an escaped murderer on the loose and she's lucky to be alive."
"Did you know they were secretly together for two years?"
"I heard she killed him herself."
You feel sick.
And you can't stop thinking about those woods
Those quiet, calm, peaceful
Terrifying
Nightmare
Woods
And
That boy
"Local Teen Found Dead"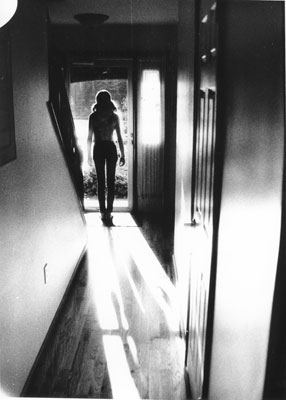 © Mike V., Morgantown, PA