Primitive Beauty
December 29, 2010
O thou wild thing
Where do'st thou beauty lie?
O thou wild place
What Secrets do'st thou hide?

Thy mighty mountains
And thy towering trees,
Powerful Oceans,
Thy rivers, lakes and streams.

Beautiful butterflies
And thy nightmarish beasts.
Eat of be eaten,
Cruel world to say the least

Why do we love thee
O savage wilderness?
How has thee obtained
All things magnificent.

We try to compare
But nothing can atone.
Thy wild lands have
A beauty all their own.

Lovely as a rose,
As bold as a lion,
We value ourselves
By thy primitive heav'n

Our civilized minds
No longer comprehends,
The beauty of life
When so sacagedly lived.

O thou wild thing,
Thy beauty in thy might.
O thou wild lace,
Thy secrets in the night.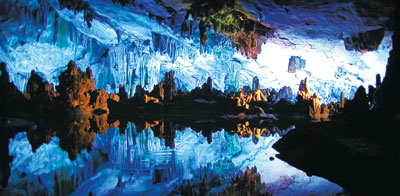 © Audrey G., Phoenix, AZ