Roses and their thorns. Rabbits, and their deep holes.
December 29, 2010
I can't can't can't live like this.
Love will never last
I'm a bottle full to bursting forever
Full of secrets I can't ever tell
I'll take 'em to the grave
'Cause I don't have a choice in this life
No one would love me
No love on this earth is unconditional
Why do I have to go through this misery every day?

I'm pushing hard hard hard
But I can't break this fall.
I'm trying to reach reach reach
But I'm just not that tall.
All my life will be pointless, they say,
If I can't make it through this.
This misery that I keep at bay,
Has a battle plan that won't miss

Fallin' through a rabbit hole but Wonderland isn't at the end
And it gets darker every minute of time
You've pushed me down a black hole.
Bottomless. It crushes slowly and forever.
We were children at the top, playing in a field of roses.
But I was tripped by the thorns and cut down deep
And the beauty tricked me
The gorgeous shades of pink.
And the grass was greener, so it seemed
But I stepped on a thorn and the cut made me stumble.
It hurt.
It hurt but not as much as this
And I fell into the rabbit's hole
But I hung on to the edge.
Thought you'd help me up
What a misconception.

Your boots crushed my fingers
Yet I didn't let go because of that pain
It was your words that engulf my forever.
And I wish I had talked to the rabbit
He would've told me the way to get out of here
But not even the 40 thieves know the password now.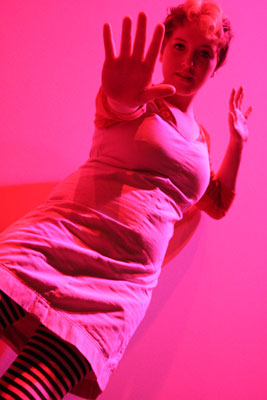 © Jessica C., Corvallis, OR