The Vase
December 23, 2010
Slender shape, like the woman who
filled you with tumble smooth stones and water, until
He was no longer there to
bring her flowers.

Evaporation is a slower process inside.
You suckled each droplet of life until
heat thieved it gently from your throat,
leaving you hollowed bone.

The cat ate your blossoms.

Then again they were never yours. Always hers, even when
She was no longer there to
exclaim in her summer voice "Oh George,
how lovely." in the midst of November.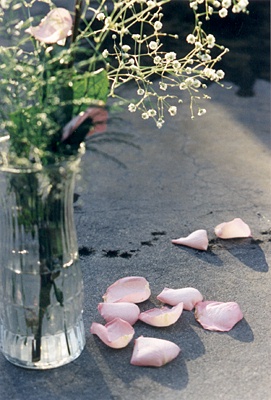 © Mary Amor, Fullerton, CA