I Am Lewis Carroll
December 23, 2010
I am Lewis Carroll.
Well, I'm not. But I have the potential to be.
Migraines and writing are what tie us together, and even modern medicine cannot break us apart.

Have you ever had a migraine?
No? Good. You don't want one.

Migraines are like feeling the world's pain in your head and simply caving in. Fighting a migraine is nearly impossible. You try, you fail, have fun.
Migraines give you a plethora of hallucinations, better than any LSD trip.
If you are me (or Lewis) you've got auras that precede your migraines. Tiny tips that tell you 'Watch out, this one's a be a doozy."

My migraines have depth - I can see the edges of my vision curling like paper in a fire. The paper gradually burns away to nothing... and that is when the pain hits you. Like bricks to the nth degree.

I can just see the fire burning away my vision... and thats when I begin screaming. But when the ashes recede, and the aura is back, that is when I do my best thinking, and the words flow out of my fingers as long as the paper is before me.

Are you Lewis, too?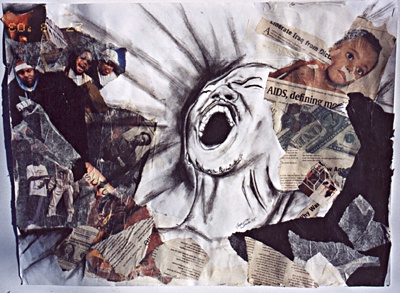 © Lashieta F., Kannapolis, NC