Death's A Nice Man
December 22, 2010
It's a bit odd...
Watching the time pass
Watching your life slip away
Into the depths of nothingness.
Everyone around you begins to flourish,
You wither until death.
Waiting patiently...quietly.
Greeting him as he knocks on your door.
The rhythm of that same
Ticking clock you watched until he arrived.
What's even more odd...
Is when death arrived...
The clock stopped.
The air became bitter and cold.
But you inhaled gladly...
Feeling death slowly invade your lungs.
He sat on the couch next to you
And watched your life pass before him.
He held your hand...rough and dry...
You cried to him, but
Death had seen it all.
Breathing became harder and harder,
And you held on with your last bit of strength.
He waited with you..
Patiently and quietly like you did him.
You began to think about your family,
And death knew your thoughts.
He watched...
You felt death intruding in your blood stream,
Slowly but surely,
Your blue eyes and wrinkled face
Began to sink.
The pain you suffered began to flood away.
You began to realize death was a nice man.
He looked out for you...
Allowed you to do what you want.
You asked him why people
Fear him so much,
But he lifted the bone of his index finger
To his lips as if to shush you.
Then he grabbed your hand and pulled you in close.
He carried you away
To the old church down the road.
He gently laid your fragile body
On the last pew.
The last thing you felt was the woodwork,
And you inhaled your last breath with happiness.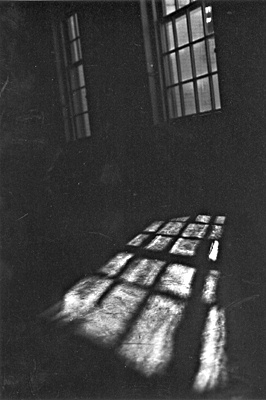 © Mary A., Fullerton, CA