Who Am I?
December 22, 2010
I had come so close to knowing.
The mystery still tangled.
I had almost reached my home.
Then the stress of feeling became too much.
It all rushed in without warning.,
the pains that had plague my heart.
I had not realized that the price
of numbing your sorrows,
meant numbing the good times too.
The cost of forgetting the people
that have hurt you-
meant meeting them again
Just in a different form.
When the raqzor serenaded me
I asked myself-
"What can one little relapse possibly hurt?"
I never thought I'd hear a chorus of answers
once it was too late.
One cut leads to two.
Two cuts lead to three.
Then numbers blur to words.
Words fade to scars.
More scars,
to indicate the hurt already present,
an insidious pain that never showed before.

Now I am a stranger to my feelings.
Everything too intense.
The pain thumping back,
like a monster from a nightmare.
The kind of nightmares that make you fear sleep.
I need my crutch, a vice.
I am too weak to face the monster alone.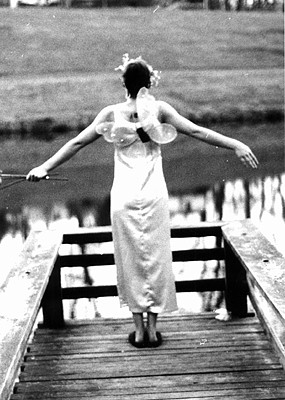 © Jessica T., Cincinatti, OH