Know My Name
December 20, 2010
All Alone
I disappear
No way
To find myself
From here.
Given up
I've been erased
Replaced
Because it's not my place.
I've faced the fire
Even traced the flame
But still,
Not one
Will know my name.
I'm done competing
No more repeating
So here I go again
Retreating
Back to where
I belong
Wrong
So long to all
My self control
Goodbye
To my lifeless soul.
I'm headed down
A broken road
Ready to explode
From the thoughts
I think
From the words
I write
And the things
I do
In spite
Of the world
On my shoulders
Doubting me
And everything
That I could be
Cause they only see
What they wanna see
So I ignore
Every apology
And I let them
Keep thinking
They understand me
As I fade out
And watch this creature
Devour me
Power running through
Our veins
But still,
No one
Has learned
Our names
And I know
His invasion
Will take me out
Of lifes equation
But I still
Let him
Explore
Some more
And rummage around
to my soul
As I sink lower
Down
No longer wanting
To be found
And thats exactly
What he wants.
This monster
Taunts me
Lures me away
Because he haunts
My existance.
Now we're playing
Tug-of-war
And being here before,
I let him take me in
Because I know
I'll never win
This fight
So I allow him
To turn out
That light in my head
And maybe
I just might
Get to live
In the shadows.
Enjoying the darkness,
He's loving my pain
And still,
Not one
will know his name.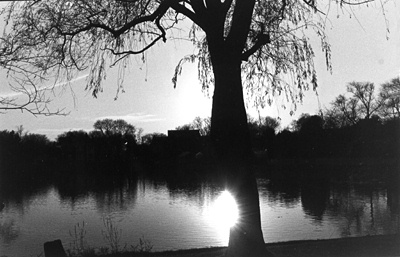 © Chuck K., Marblehead, MA