Autumn's Arrival
December 20, 2010
Sweeping winds collide with former stillness,
Soon arrives darkness, greeted by departing light.
Birdsongs are silenced by sudden, frigid breezes.
A black sky displays the star scattered night.

Bare skin becomes shielded by woolly comfort,
Traces of heat are beginning to pass.
South wind directs the sparrows' flight,
Color dissolves from the unkept grass.

Appreciation of the former we gain from the now,
Circumstances only get seemingly worse.
But examine today with yesterday's eyes,
And the emptiness doesn't appear as a curse.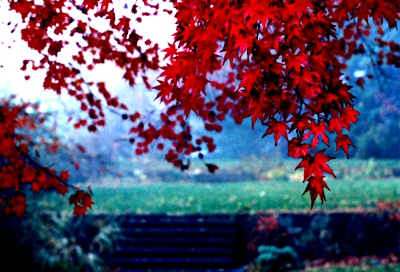 © Susan R., Iselin, NJ