To Write a Masterpiece
December 28, 2010
Writing a masterpiece is so hard
Whether it's a book or poem or lyrics to song
To make it original
And give it your heart...
It's amazing anyone can make a career of the art!
I've tried sappy, I've tried sad
I've tried happy and so many others
But I've failed so many times I fear I'm going maaaaaaaaaad!
If ever come the sweet day I'm completely satisfied
Why, I could be so happy I just might cry!
It requires talent
It requires skill
It requires thought and a vocabulary to kill
And I just don't think I'm capable of obtaining the necessary degree of any of those
Any of those so that I might make money for food and clothes
What doth the writer with nothing to say?
Well, I'll tell ya
She sure can tell ya!
If only she knew what to tell you...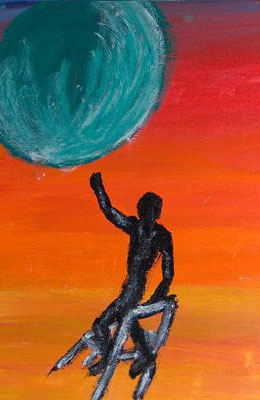 © Maegan F., Harrisburg, NC