Blinded By The Blind
December 14, 2010
Im drowning in my own insanity,

trying to decide whether to sink or swim for the sake of my mentality.

as my range of emotions shrinks, so does my stomach.

I look so tired but feel so terribly awake.

I'm blinded by the one who refuses to see.

Nothing hurts more than the heart that beats inside of me.

I scream out for love, but no one can hear.

Once again im facing my biggest fear.

So many questions, but no answers to be found.

I listen for your song, but hear no sound.

My smile a disguise, how i feel is known only by the wise.

Curiosity is my illness.

No pill would dare try to cure this.

Only one has the answers i desire,

Only you can stop the burning fire...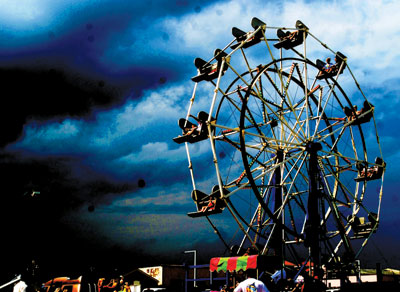 © Louis F., Norfolk, VA