One Heart
December 14, 2010
You hold the key to my death.
Our love is too strong.
The end is nearer with every breath.

You move closer,
I love you so...
Of that I am sure.

Tears fall down your cheek,
As they do mine.
We will never find what we seek.

This is the only way,
'The right way...'
Is what you say.

But I don't blame you
You are my life.
This is the least I can do.

I feel your arms around me
As I realize my eyes are closing.
I force them open and only you I see.

Your eyes hold love and sorrow and such depth.
Such perfection...
Your the only thing I wish I could have kept.

I try to fight death as it grasps at me.
Only for you.
It is you I want to see.

But I've lost this fight.
Athough for you there never was one..
No more reason, no more light.

It hardly matters though
This is what you wanted
So there is no sorrow.

Only fear now.
Because I am alone in this darkness,
I never thought I would be so alone.

I'm drowning in my fear,
So dark...so black, so cold.
There is no end near.

But suddenly there is light,
All around me.
And I sense your presence that will end this night.

There is nothing that can break us apart,
This is forever
One heart.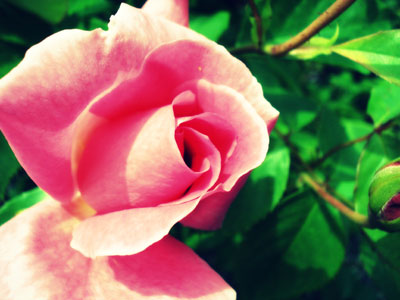 © Grace F., West Chester, PA