Slide (10-23-09)
December 14, 2010
Let me slide,
Into oblivian...
To the other side.
To a place,
Were there is no meaning...
No fears to face.
I don't want to feel.
It is all pain.
And time won't let me heal.
You kill me everyday.
I keep thinking it will change.
I keep hoping there is a way...
You took it all.
Ripped it away,
And watched me fall.
But that doesn't matter.
I would do anything for you.
Even if you watched my heart shatter.
Take it away.
The feeling,
The remiders that haunt me everyday.
Let me live,
Love.
My heart is all I have to give.
Sleep.
Dreams are so beautiful...
You take my heart to keep.
I should run.
You killed me.
Pulled the trigger of my own gun.
You let me slide,
Into the end...
You watched as I died.

*****

I have not left you.
I'm still here.
Take me back.
Take away my fear.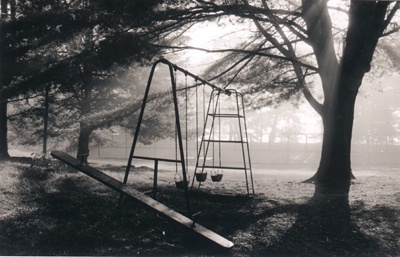 © Steve S., Marblehead, MA