My Own End (4-14-08)
December 14, 2010
Tear drops fall from the skies.

I feel numb, broken.

Even so the rain falls from my eyes.



Why now of all times?

What have I ever done to you?

Not even the smallest of crimes...



I long for the love I never had.

A simple hug, a first kiss...

But these thoughts only make me sad.



Pain begins to find me.

Why should I care?

Whu should I continue to be?

I belong to no one,

And no one belongs to me.



As my last moments pass by,

I remember who I once was.

More pain; I only sigh.



I can no longer hold on.

I may be able to...

If only the pain would be gone.



I close my eyes,

And will my heart to mend.

But impossible is impossible,

So I wait for my own end.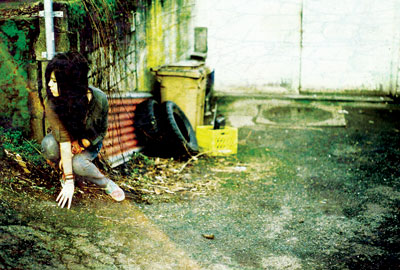 © Hailey J., Lake Oswego, OR