The Hidden Message
December 15, 2010
There is one thing I know. And this one thing is the only thing I need to know about you.
You strut what you don't have, talk like you don't care, speak before you think, act like the world revolves around you, trash talk about your friends, smile when you want to cry, laugh when you're nervous, and you lie when you don't know how to make people happy.
Everyone sees this pretty face, this gorgeous smile, the fake attitude, and the pretty eyes.
No one really see's what's inside of you. The heart that is cold. The cold eyes that give everyone the evil stare. The truth that lies beneath your skin. Everyone see's what you want them to see. Everyone acts as if you're the queen and they're the peasants.
Luckily, I'm not everyone. I'm me and only me. I see what lies beneath the skin. I see the truth that lies behind your eyes. I see who you really are when no one else does. I see who you can be and who you are to become. All I can see is the hidden message. Why not let everyone else see it too?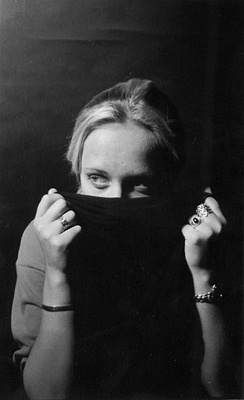 © Hadley B., Marblehead, MA