A Marathon In My Mind
December 19, 2010
Is this feeling a good thing?

thinking nonstop

wondering

questioning

Were is this going

will it happen

man I just wanna be

without trying

without lying

stop all the criticism

replace it with optimism

love without chaos

joy without pain

listen to the rain

fall against the chain link fence outside

stop!

just lay down with dogs

take on the flees

quit running from the discussion of the birds and the bees

fall to your knees

feel the breeze brush against your body

as if it was just a tease

stop trying to please

those who continue to leave

drop them down like a cold hard frown

chip the ice off your heart

dig in deep

see what you find

are you awake or asleep

down on the ground

looking all around

getting back up

trying not to fall down

stumble with the boundary

just don't fumble

trying to be humble

they say your gullible

prove em wrong

go long all the way

do what you have to do

pay what you have to pay

the price is less

then the loss that may

Rejoice in the sound of the bell at the end

Have you won

Did you win

Their loss is your gain

Play the game

don't sustain

Be all you can be

Until you find all of that which remains

Running through your veins

Like water down a vine

Possibly loosing your mind

Train of thought seems so divine

Try to replace everything that you have lost in this foggy hays

Stop living life from gaze to gaze

Going day by day

Running every which way

Getting lost beneath the bay

Where no one can find you

Or try to fine you

For what you have done

They consider it wrong

But it was just a song

Words on a page

Turned into something real

So true

So threw

So in and out

Like a musical note

Through and through

Disgusted at the likes of you

Who cares what they think

In this case its not their thought that counts

But instead all those around

Lost and feeling bound

By tears that fall

Parents who never call

Children that get lost in the mall

Hurry punch down that wall

On the other side

Is a brand new law

One that brings knowledge of peace

With out a trace of fait sealed by disease

These are things I wont stand to see

You look at me like I am the fool

Even though I am not the one drowning in my own drool

I don't try to impress by looking like a tool

I use my mind

Which posses

That which caused mankind to rule

A lyrical assassin

More like a man filled with passion

My heart desires love with out ache

A world without give me that and take

The air I breathe is polluted with smoke and smog

Crazy thick is the fog

Out side my window

Looking through an hour glass

Watching the sand fall

As you think and recall

All those times

No one helped you up after they saw you fall

Were am I going with this

Anywhere and everywhere I can

I want it out there

For you to listen to on demand as you please

Feel free to be blown away

By the wind that knocks down the sin

A barrier harder than brick

Bigger than a canyon

Enriched by dominance

Of the proud and the wicked

Pushed away

By those who see through all the grey

So you say you want it your way

But have you ever even considered what it would be like if you saw it my way.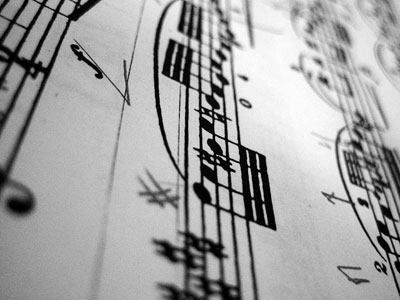 © Kimberly C., Houston, TX