Aaron
December 21, 2010
I watch the subtle blue of your eyes glow
What mysteries hide in your mind?
What secrets and legends do you carry still
From such an earlier time?

What did you see in the battle fire?
When the bombs fell, what did you feel?
Did they echo the sense from your shell and your head-
Did you even believe it was real?

How many are dead before too many died?
How do years make you forget?
What was it like to be fighting the war,
Bathed such despair and sweat?

Who came to you in the dark of the night
And took your speech, like a thief?
Who saddened your soul and dampened your eyes?
Who, in your heart, planted grief?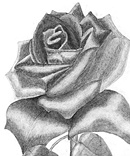 © Nghi L., Phoenix, AZ