Our Present
December 19, 2010
In my future I see you
Standing right beside me
Your hands entangled in mine
In front of our family and friends.
Our hands show proof
Of our new promise to each other.
Our new first kiss
Seals the promise
That no matter what
You'll love me forever.
Later, you'll stare in wonderment
At the fragile newborn
Wrapped in a pink blanket
That shares both our DNA.
I'll look at you in that moment
Taking a picture in my mind
Of the two people I love most in this world.

But for now,
I laugh at your jokes
And listen to your voice
Wanting you to realize
Just how much I've fallen for you,
So that we can make
Our future our present.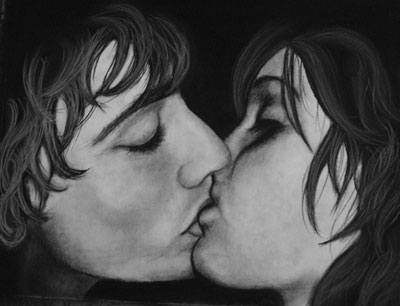 © Anna Y., St. Robert, MO