Always Learning
December 19, 2010
My family is a chalkboard
allowing for easier guidance.
My dad is the wall
creating a strong support for the board.
My mom is the chalk
writing down new thoughts to help us move forward.
My sister is the teacher standing in front,
instructing everybody what to do.
My brother is the writing surface
allowing the ideas to shared.
My sister is the student
learning and absorbing the given knowledge.
And I,
I am the eraser
wiping away all the bad ideas.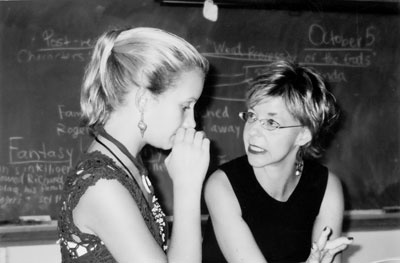 © Olivia L., Pompton Plains, NJ