Transgression
December 4, 2010
Lightning lights up the moonlight night sky,
Bringing startled awakenings to children and adults alike.
The wind whistles by an eerie building that once occupied the dead and dying,
But now held the dust and decay of the abandoned architecture.

The cries of murderers, rapists, and other condemned souls look at the dreariness of their tombs, whilst unnerving the guard that are sworn to keep them from the rest of the ever-changing world.

Screams pierce the dark woods
Where no pure soul in this eternally d***ed world would ever here.
The evanescent mist envelopes the trees within,
Abducting the rich beauty that can be witnessed in the forenoon.

The gloomy clouds drift sullenly in the skies,
In a mischievous show of adorn.
Looming, like shadows in the Valley of Death,
They slowly creep west, making their way toward coastal waters.

We take a glace into a crypt that has been disturbed my the nastiest of creatures: the living.

The single soul that lurks in the tomb that has been comatose for many an hour,
Only to be recognized by his lover that never was to be.
That of his still decease Bree.

It was on a morose night, that night in Boston, when the pale figure entered the night. Intoxicated with the vodka of his choice,
he stumbled bleak and ignorant into his dwelling,
not minding what might unfold in the lies that were told this evening.

Swinging fists, glass shattering on floors,
And blood collecting on the linoleum floor,
Was to the reason behind the once cheerful Bree to be swept away
In this crypt, surrounded by her kinfolk from long ago.

Now, he looks around him, trying to master the reasons why he waits.
Waiting for her return? Preposterous thoughts, he tells himself.
Standing, he looks through her crystalline coffin,
He reminisces about her feelings he recreated the past few weeks.
Feeling the impending doom she felt as he threw the bottle towards her and
The fright she experienced the drunken man she called 'Love' smashing her face brittle bones into bits.

Back in the crypt, he looked over her stringy hair, wishing he hadn't destroyed the one happiness in his life.


The dead woman, with her newly grotesque features and decaying frame, was what the man did not see.
He saw the beauty he saw many years past, when he first laid eyes upon her.

The man, realizing that looking at the Earthly remains would
Kill him ever so slowly, inside and out.
Clasping his shaking wrists, the man, reaches down,
Saying a silent farewell, he reached down, touching the glass casket.

He turned, not wanting to remember the pain that he had caused to many a person, and walked through the crumbling mausoleum door.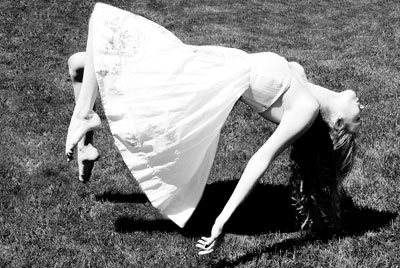 © Darcy D., Sonoma, CA