The Dream to Fly
December 3, 2010
As she sits in the grass,
She dreams of what it would be like
To fly in the sky.

Looking up, closing her eyes. . .
Fast asleep, she dreams,
Dreams she was a bird.

But then... she moves her
Arms up and down,
Swooping down in between buildings.

Landing on street lights,
Then taking off again
This was her dream.

Finally, she has the chance
To be what she wanted to be,
Better use that time,
Until it ends.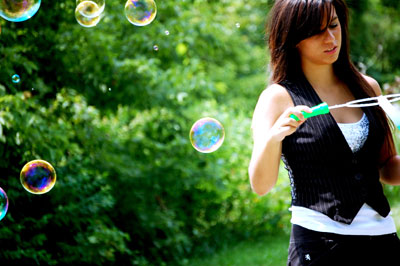 © Brianna C., Lincoln Park, MI