While walking to you.....
December 10, 2010
I had started from a path full of roses red.
"I'll keep loving you forever!", I had said.

I found on my path, memories worth to keep.
I had times when I smiled and sobbed, I laughed and weeped.

I walked for a long time but I forgot how long!
All in hope to find a princess and land of sweet songs.

I could not find my destination in search of my destiny.
I lost my way and myself, but I never lost the thought of thee.

"Walk Ahead! Walk Ahead!", my heart said again and again,
But my head said, "Only path lies ahead! All efforts shall have no gain!"

Neither of them were wrong! Neither of them were right!
It was not what I expected nut dungeons came in sight.

I know I had to, but I could not cease to walk.
I couldn't because my life was too numb in love to stop.

I hate to say, I hate to think, I hate it but its true.
Now I hate, but I still and always will love you....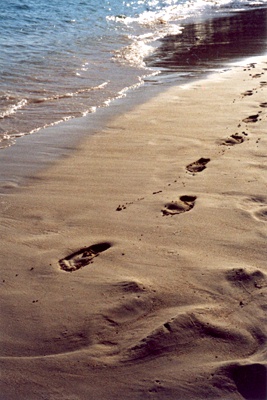 © Ashley B., Potomac, MD