Finally
December 15, 2010
I've finally gotten rid of you.
You're finally gone from my mind.

At first, I didn't know what I'd do without you.
Now I don't need you.

I'm finally ready to move on.
I'll admit I'm not over you, I probably never will be.
But you're finally gone.
It makes me so happy and sad at the same time.

I know there'll never be another like you, but maybe that's a good thing.
Maybe you'll come back to me, but I doubt it.
I'm not stupid, just gullible.
But we all know that.

Last night I thought of you and it didn't break my heart.
That's when I knew I was better.
Now that I don't cry when I remember you, I know I'll survive.
I'll live without you.
Even if I don't want too, but because I have too.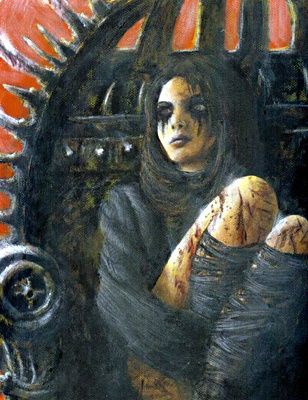 © Veronica N., Kenora, ON, Canada