Moira
December 6, 2010
There we were. That dot. That speck.
Have you ever seen a photo of the Milky Way Galaxy?
We aren't even a dot. But
yet here I am passing Dick's Sporting Goods on I95 and using my Macbook, which can store a million copies of that same photo.
When you think that way its hard to care about the future.
Its hard not to float down life on the belly of fate.
Content to run that highway of life with your windshield wipers and the headlights from the other cars blinding your small square window.
This is a parable, maybe, or maybe its your exact story, I wouldn't know.
Tomorrow.
How do I begin a parable of such great importance with anything but the future.
How can I begin it with the past, and there is no present.
You see, this parable is all about the future.
Even the past is only there to educate our future, think about it the next time you ask a question. We would not exist in the past if it weren't to fulfill our future.
Yes,
I will begin with tomorrow. You see, I am having trouble forcing such a large topic as this into such a small container as one person and forcing them to act it out, even if they are not real.

I am listening to music as I write this because it really is all about music.
If I were a musician I would compose this story for you,
sing it right out to the ever-seeing stars perhaps, or play it out in calligraphy on a piano, have it come sprouting out in raw notes from the mouth of a trombone.
But
as it is I must force it right through the limits of language. You can't write fate,
but perhaps music is convincing enough?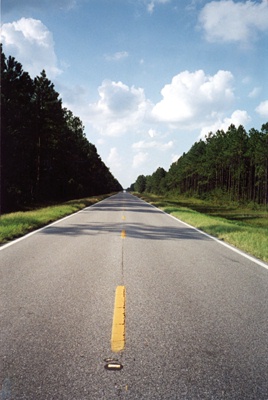 © Amanda M., Coventry, RI