butterflies
December 6, 2010
Its like butterflies in your stomach.
Then again some pain is there.
Its like hell without you.
here, there or any were.
I need a distraction.
Or maybe someone who can catch my attraction.
Can you blame me?
For the one I love most hates me.
At time i envy thee.
I wish i could be with her.
Can i be set free?
Those feeling you got when you heard my name are they still there?
i hope they don't burst into flames, or evaporate in mid air.
Not even crash like a car.
Cram those feelings and put them inside.
Never let them flash or get far.
If your not yourself then who's in control?
Tell me is your body losing this war?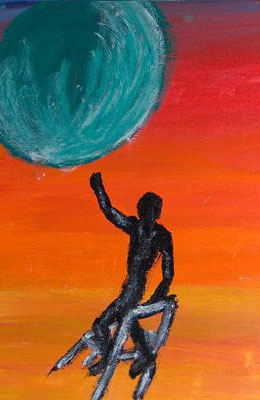 © Maegan F., Harrisburg, NC