BEYOND
December 6, 2010
I want to look back as I walk,
But there's nothing to see, because
Everything I need is already
Ahead of me.
I shed my skin as I tread this path,
And face the stars on my own behalf.
The road is winding, dark, and cold,
It bites at me as it all unfolds.
I can feel metamorphosis
Spinning in my heart,
And nostalgia in my fingers
As I tear it all apart.
Surrounding me is newness and unknown bloom
The moon turns full a night too soon.
And the hands twist on
And my legs won't quit
I have no choice but to go along with it.
Footprints extend out ahead of me,
But my feet don't fit.
They scrape along this dusty lane,
Searching for a place to hide
Encircled in sand
As they find their own stride.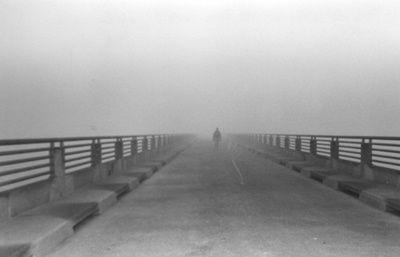 © Becky G., Westerville, OH