Free Verse
December 3, 2010
There is no passion in a sonnet's words
Only truths and laws, expansive as they are cold
Unfettered love or anger has no place here
Among the barren ruins of archaic language
There is only restriction. Heavy clanking chains
As there are amongst the mirrors, peering snow faces
Blanketed with the clay masks of a Greek tragedy

If only one could
Stoop within the world's garden
and rip a damp flower
From the loving earth's tit
hold it in your fingers
Simply to own something.

If only one could
Drench the thirsty barnyard
In sweet, seductive gasoline
Give birth to the tiniest sulphur spark
Watching spirits feast on the golden meal of kings

No. There is only discipline
Dug within the ground, your parents ask you
"what will you make of yourself? FOR yourself?"

It is not about what the world has made for you,
Not how to savour a perfectly ripe peach
Given to you by god,
But how to grow yourself a living
Made from the roots of temptation,
To brandish your excuse for existing
On a neatly printed business card.

It is not howling from the pearl clouds.
Or the taste of your own warm blood, drawn from a stranger's fists
It is not the lacing of a lover's fingers with your own,
Leaning in, hearts screaming, mad obsession as
your lips press into one another for the first time,
again and again, thrusting
to a beat concocted
by Miles Davis.

No. There is only the rhyming couplets.
The neutral rotting corpse desolation
Of the iambic whip…
Bulls***.

We are ruled by the fascist tick-tock

We see her in the shopping mall, but do not lift our tongues to stop her

We spot injustice, nursing the taste of a horizon's shadow
But we do nothing

We wish to write
Let our fingers flow like molten lava, wild fire
Let our hands take to pounding away,
Letting the universe roar like the Celtic drum
We wish to move our bodies to it. Not a slave to the clock, but one with it
Time is not real. Only a figment of our broken left-right-right-wrong-minds.
I will not stand for it.

I write without rhyme, but with twice the reason of your adamant lies.
I shall not apologize. Not before, nor after.
I ride the stars above you. You cannot touch me
Not from your perch of fickle judgment
You cannot brand me with the wretched "impossible."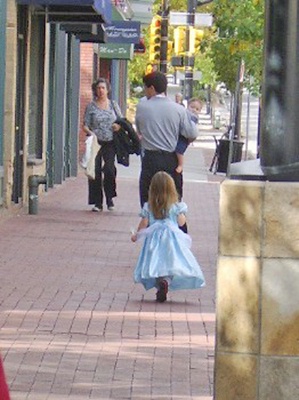 © Kristen T., Tulsa, OK