On Thin Ice
December 2, 2010
With each small step, the ice cracks below.
Walking forward, the crevice widens.
I slip inside, arms thrown out to catch the fall.
A scream in my throat, ready to release, but nothing comes out.
Then I'm watching myself, but my nerves can feel it.
The sound of breaking ice,
Like gunshots, thunder, screams, and bombs.
In the once silent dead of night.
My breath stops short, I gasp for air, I only get water.
Like frozen water steel coating my insides.
I'm in over my head. I jolt awake.
My clothes stick to my sweaty body.
My skin is so cold and clammy, but I feel
Like I just raced through the fiery depths of hell.
My visions frighten me.
They haven't happened yet, but I know they will.
I cradle my head in my hands and cry.
Others have crossed this stream
But I'm the one on thin ice.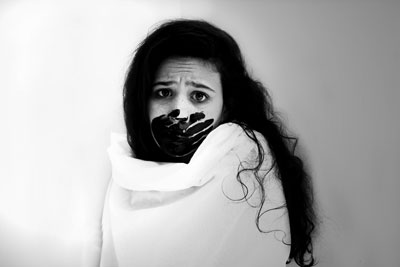 © Sandy H., Woodbridge, CT