My Island
December 1, 2010
I beg- I plead- To no avail
Still I lay, bare and faceless on the gravel
Cold as the wind whipping through the trees above me
I wear a mask, plain and white
To hide my fear, my secrets, and my past
No one must know me, the real me
If they try, I shall run as I do
I now wear a black mask
The juice of my tears are the same shade of sorrow
No way my heart will heal
Though, one day, maybe I can finally trade my mask for my face
I wait, watching, weeping for that one person who can see through this mask
The one who cares what lies underneath
The one to carry me away into paradise, into myself
I've never been there
An uncharted island out in the middle of a churning, gashing sea
A ruthless sea.
No map to guide us along
But I have a feeling that I remember the way from a distant dream
And here we are on the island of my happiness
My serenity, my safety
And I am not alone for once!
I don't have to conquer the wild animals,
the rainstorms, or the disastrous wind on my own
I have help, I have love
And I take off my mask
Lying in the sand, looking up at the trees above me
I throw my cover into the sea
And never see it again.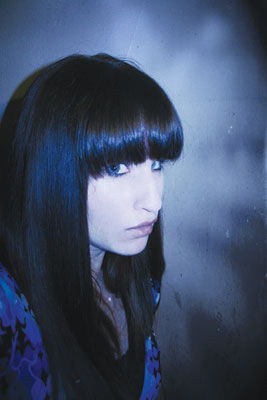 © Monica L., St. George, UT