I Am From...
December 1, 2010
I am from bright leggings and giant sunglasses.
?From Veggie burgers and french fries.
I am from "so wrong its right" and "Hay girl hay!"?From headphones and beats other people can hear.
I am from "do it yourself."
?I am from yelling and slamming doors, ?sleepless nights and tearstained notebooks.
I am from "why did she have to go?'s",?
"Everything will be okay's" and memories.
?Pictures in my mind of times spent with her.
I am from guitar strings creating my escape.?
The beautiful sound of music.
I am from "I love you's".
?The amazing feeling of butterflies when the words flutter into the air.?
From neverending nights on the phone to text conversations that last a lifetime.
I am from crystal blue waters.
?From Athens to Kavala.?
I am from sweet baklava and rocky views of the sky.
I am from vibrant blue skinnies to dark eyes.
?I am from being short to feeling tall.
I am from dancing with little kids and ice cream dillemas.?
From "look, I can do this" to "but can you do this?"
I am from sitting quietly to singing (when i think no ones listening)
?From listening and observing
?To speaking my mind.
I am from summer nights I'll never forget,
?and people I'll never regret meeting.
I am from long nights taking orders and preparing meals.?
From dishes to naps when silence overtook all noise.
I am from imaginary words,
?to "look at me, Im superman!" while speeding on beautiful waters.
I am from cartoons on saturdays,?
To textbooks on weekdays.
?From pen and paper,
?To pics and string.
I am from caring when no one else does.?
From being strong when others are weak.?
I am from being a shoulder to cry on,
?to wishing my own dreams would come true.
Wishing and wanting the world to be a better place,?For you and I.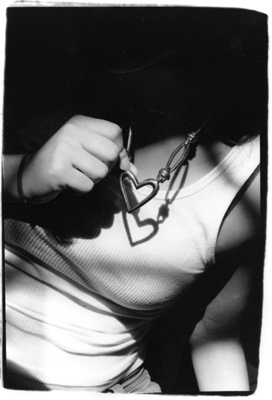 © Julia R., Bethesda, MD