Gum
MAG
December 6, 2010
The stretchy pink goo clings to the sole for its dear life,
It is determined to get the last laugh in its dreary existence
Why me, here, and now?
I think I know what my foe is,
But I can't bear to look.
I admire the pile's triumph,
It has sat in the sun all day waiting for its unsuspecting victim,
And this predator has chosen me as its prey.
I tug, and I pull, and I attempt to free myself from its clutches
But alas, the victory is yours, you wicked fiend.
It's a fate worse than death,
It's the last straw to a terrible day.
Contrary to popular song theories,
My bad day doesn't just consist of kicking up the leaves and the magic is lost
My bad day ends with you,
You slimy,
Goopy,
Gross,
Saliva-crusted
Piece of gum, from which you were given an evil name as soon as you decided to inhabit the traction of my shoe
Damn.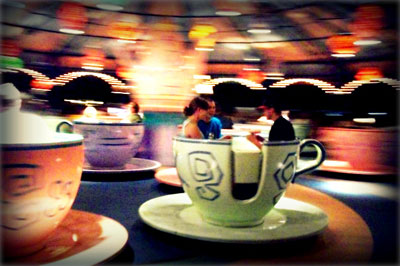 © Lynn S., Baltimore, MD