The Monster Inside Him
December 7, 2010
He was looking at her,
showing his soft side.
His loving touch caressing every corner it could,
his soft whispers of promises to be kept.
And when she giggled at what he had said, he thought for sure she was hooked.
He whispered more to get to her own promise, but these promises would be kept.

Face burning with anger,
He inflicted words of pain.
She showed signs of weakness,
hot tears kissed her cheeks, soothing words of determination rocked back and forth in her head.
And after he asked her one more time...

She yelped like a helpless dog, fell to the floor, swimming in puddles too deep for her to get out of.
Realizing her pain, he dropped to his knees.
The monster inside him now gone.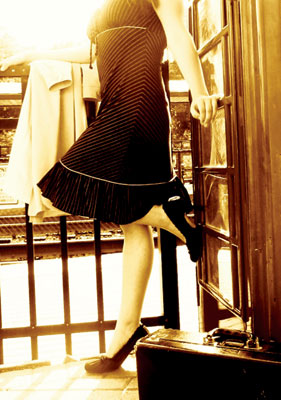 © Martha V., Morton Grove, IL