Misunderstood
December 5, 2010
I know I'm more than just a little misunderstood;
I have trouble acting normal because I'm nervous.
Nervous because I know they are judging me.
Nervous because I know that they don't understand.
Nervous because I know that I am different.
Nervous because I can't be myself.
Nervous because they won't let me be myself.

My mom tells me that it's only in my head.
But I still hear them. I still feel them whispering in my ear.
I still feel them taking control of my life.
They are judging me, I know it.
Their words.
They won't stop.
They won't let me go. They won't let me be.


I put on a happy face at school, because that's all you can do.
You pretend like everything in the world is perfect,
But really nothing is perfect at all.
Everything is a mess.
That's all life is: a mess.
A mess that I can't fix but I wish I could.
A mess that doesn't even want to be fixed.

They are making me go mad.
Yet, nobody else is going crazy with me.
Don't you feel it too?
Please feel it too.
It's not just me, is it?
Please just lie and say you understand.

They're right.
I'm wrong.
I'm always wrong.
I used to think they misunderstood.
But now my worst fear has come true:
They know me better than I know myself.
All control I had over my life is gone.
I am theirs.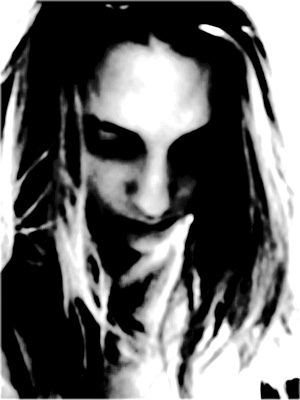 © Maria B., Boston, MA