Snowflake
December 5, 2010
Waiting in this gloomy snow cloud,
Ready to twist, turn, and fall,
Ready to hit the ground,
Wanting to be one of many, creating a pure white blanket.
Waiting, just waiting for my turn to touch the ground,
To touch the children's hearts.

Finally, released from this dreary cloud,
Now going from one life into another.
Twisting, swirling, falling,
Slowly, very slowly through the sky.
My companion, the wind,
Blows me every which way.

Loving to do tricks on my descent.
Feeling like I'm on a journey,
A quest to cover the Midwest,
But where exactly I will fall remains unknown.
The ground comes closer, ever closer,
But the blustery wind keeps pulling me further away.

Moving every which way,
I cannot help but wonder
When my turn will come,
To blend in, to be one of many
Creating this winter wonderland.
Can't hardly wait!

My friends fall all around me,
Covering everything in sight.
Some melt right away,
Leading the way for others to follow in their footsteps.
Dancing in the air,
Waiting for my time to come.

Soon, only inches away,
Twisting, floating, shimmering,
Coming close, Ready to embrace the ground.
The clock is ticking.
It's my time to shine,
Quietly now, resting my eyes.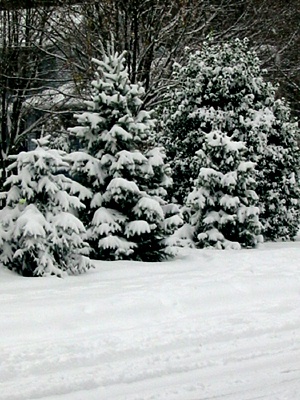 © Kristen S., Sewell, NJ