..Rain
December 3, 2010
The rain falls like a cat,
digging its claws into my back.
Every drop
a needle that stabs my heart.

Why must it rain on a day of such promise?

On a day when the bells were to ring,
petals to be tossed
by a little girl in a cream dress.
On this very day, you and I were to become one.

Now,

In a muddy white gown
I sit alone in the rain.
A victim of the bombs that fell
from this uncaring sky.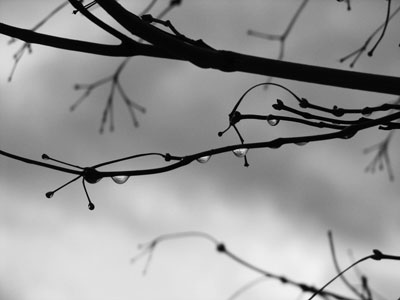 © Carly M., Hopedale, MA