Childhood
November 27, 2010
Legs pumping, blood fervent in my veins, I race forward
and soar free like a bird.
The world is one magnificent playground of excitement
as you fall to the ground, a victim to my clutches.
We tumble, roll
and laugh like fools.
Covered in soft, tickling grass and thick mud
we won't brush off.
The sun bathes our faces in golden streams of light
like fairy dust sprinkled down from heaven.
We wrestle playfully for we're restless creatures,
eager for life
as we scamper up trees like monkeys.
We are everything,
anything we choose to be
and our smiles are as infinite as our life eternal.
Our bodies hug the trees as we survey our kingdom,
silently count the stars and whisper in hushed tones
our dreams like a prayer,
swearing not to tell a soul
or else break the rule and fly
to the moon of cheese
and eat every last bite for lying to the stars,
watching our stomach bulge.
Only then our parents come to drag us home,
where they will laugh and ask, "When will you grow up?"
We giggle like hyenas
and scream out the truth as we so know it:
NEVER!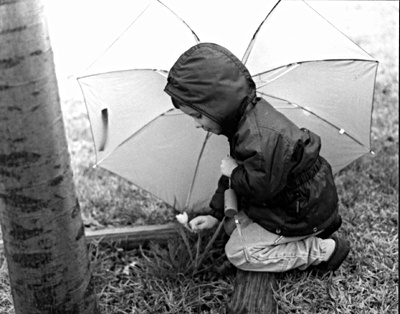 © Amanda M., Highland Village, TX