The Sands of Time
November 14, 2010
Across the world I see,
There are many creatures that fly sea to sea.
However, there are the few that roam on land,
But I hear of this one that prefers the sand.

She must have taken a vacation from the dunes,
For outside my window she sings the sweetest tunes.
A sound so young and true,
But she says it's not that new.

Never have I noticed before?
How could I possibly ignore?
She told me this has been her latest home,
She said, with a bit of woe that she has decided to never more roam.
I ask simply about the sands.
She would never more travel through time and pass through arrogant hands.

Since that day I have memorized most of her song,
And I've never been without her beauty for long.
Even when she's gone my thoughts are filled with her presence,
Upon return I see her from afar because I first see her phosphorescence.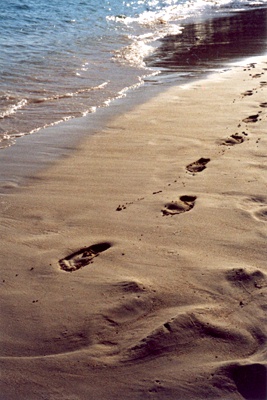 © Ashley B., Potomac, MD