The Phosphorescent Dove
November 14, 2010
Erratic my heartbeat has now becometh
When I see the brightest creature,
Her eyes, so beautiful with depth,
And the sweetest song that speaks of the future.

She owns an ethereal presence which is the only aliment
I have found for my soul.
This dove outside my window now, I see, is purely phosphorescent,
And my love and admiration for her is endless like a black hole.

Complimented by moonlight,
With an albedo ever so kind,
Admitting all about my love brings only fear,
But each time a feather I find.

Longing for her to stay,
I stumble over words to keep her here.
Sadly she must be on her way,
Yet she is still there.

I wholly respect and love,
The Phosphorescent Dove.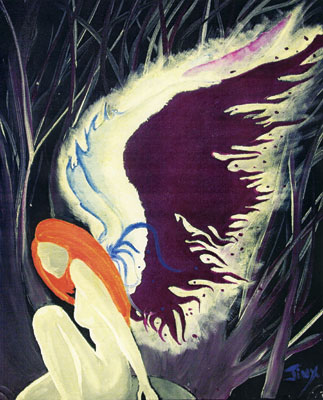 © Megan B., Youngstown, OH