High School
December 5, 2010
"Four years and we're gone!" everyone repeats,
But sometimes, I catch myself, dumb-struck in my seat.

We're so ready to get out, to leave this retched place,
We hardly stop to think what's outside, in that big open space.

When we leave, it's never the same,
No more pep rallies or high school football games.

Love and high school, they go hand and hand,
Heartbreaks and heart aches, we can't seem to stand.

High school is not a Taylor Swift song,
Don't expect your relationship with the football star to last that long.

Yeah, it's cliché, but what is not?
Hold your head up, and remember what you were taught.

Life is a game, and it has to be played right,
Never let your goal get to far out of sight.

And when you're standing, in that cap and gown,
I'm there's a few things that can be found.

Yes, you made it, and though you feel stronger,
Don't you wish those four years of high school, were longer?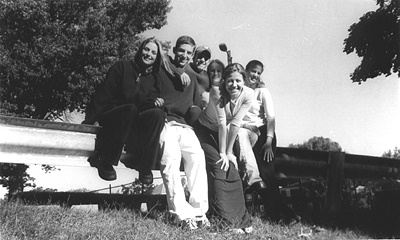 © Carolyn C., Marblehead, MA