Falling Into His Arms
December 3, 2010
You fall.
You scream.
You hit the floor.
You wish for a savior
As you lay on the floor.
You want to be in His arms.
Not on the ground.
Not at the bottom.

You cry and pray,
Wishing to be dead.
Wishing to be loved.
You wish and wish
Until you forget what you're wishing for.
You stare at the ceiling,
Or you think you are.
It's too dark and you can't see the ceiling.
You just assume it's there.

Tears blur your vision.
You can't tell where you are.
You just know you're cold.
And the ground is hard.
You wipe a tear away
Though you've forgotten what you're crying for.
After a while of assuming there's a roof over your head
And after a while of praying for something,
For Him,
You stand up and stumble to your bed.
You crawl into bed and wrap the blankets around you,
Suddenly realizing how cold you are.
You pretend the blanket is His arms around you.
Because believing he's there isn't enough tonight.
You need something you can feel on your skin.

You close your eyes bury yourself in the blanket,
Muttering a prayer as you do.
When you're warm and happy,
You thank Him and go to sleep.
You feel at ease and at peace.
You have forgotten what made you so upset.
You don't give it much thought, you don't want to remember.
You want to feel something, but not that.
You want to feel His arms around you.
Not the world pulling you down.
You don't want to feel like you're falling.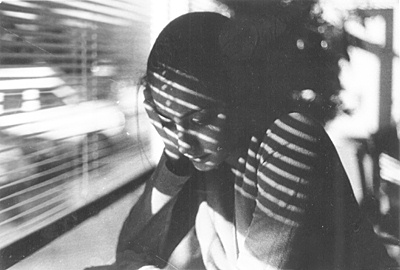 © John O., New City, NY