The Change
November 30, 2010
The little girl never
fully understood
why her mother was losing
her hair.

She had always liked her mother's
hair.
It was red,
glossy,
and straight as a stick.

She always wondered why
her mother left each week,
and was gone for more than
and hour.

Her father went with her mother,
and he always came back
stressed.

Her mother wore a hat now.
It was wrapped around her head,
like a blanket.
Her hair was completely gone.

Around Christmas,
the little girl didn't get many presents,
because her mother claimed
they were short on money
because of medical bills.

The little girl didn't understand
what was wrong with her mother.
But one day,
her mother left with her father,
and didn't come back for a week.

Her father came back,
but was in a bad mood
and would sometimes hit the girl,
from frustration.
Then he would sit down and weep.

And then,
her father came home one day,
from a hospital trip,
and was crying,
bawling.

And instead of hitting her,
he hugged her tight,
and explained how "Mom was gone,
forever".

The girl didn't get this,
either.
Why was she gone?
She had loved her mother.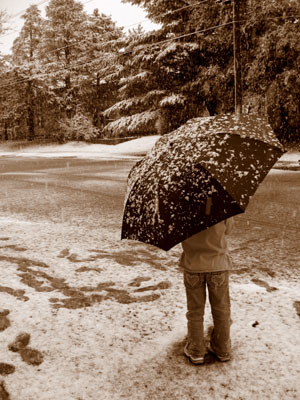 © Hui Y., Potsdam, NY