Who Am I?
November 30, 2010
Way different than what I used to be.
I used to be so sweet and innocent, but now they prefer to call me the common enemy.
They say that I have the brains of a genius,
I say, "Why thank you", to be an idiot, was never apart of my rubric.
Sadly, I just made simple-minded decisions, however,
I realized that my decisions were careless, a little too late-
Still, I keep hope alive because I was raised on the theory
That if you believe, you CAN achieve.
Who would have anticipated that a girl with all advanced placement classes and honors since the 6th grade, would end up with the obstacles that I face now.
Still, I rise, blatantly, prepared for interchange-
So when you question who I am,
I will respond with, "The common enemy is what they prefer to call me", but
I say that I'm the common enemy with the Lord on my side to guide me to my interchange because I cannot take on this challenge without Him.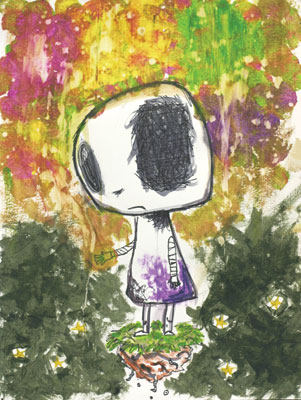 © Ashley W., Port Charlotte, FL