Ode To Gum
November 30, 2010
Gum
sweet yet chewy
it freshens your breathe
great for blowing bubbles
the flavor lasts the life of a Mayfly
it fits great in your pocket or purse
I like the way it feels when the bubble bursts
leaving a sticky feeling on your skin that feels like glue
I'm thankful for gum
Every time I buy a piece
it gives me something to look forward to
it makes me want to hum
every piece just seems to please us
i hate that i have to share
when someone tells me they want a piece ill just say, "i don't care!"
it's worth the money just as long as it doesn't taste funny
but i must warn you once you chew a piece
there is no turning back on the fun
so what do you do when the gum has lost it's flavor?
You throw in away and chew another one.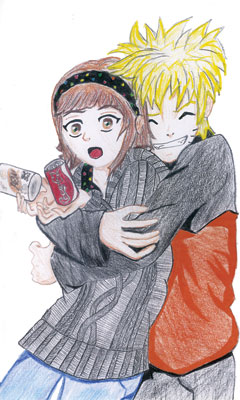 © Mariana O., Tecate, CA