Today I remember
November 30, 2010
Today is a day to remember.
This day in time, love died.
Oh, oh, your not here in this heart anymore.
For you pushed me out the door.
I call your name in my sleep no more.
I hope you lead a happy life.
I hope you listen to Bruno mars.
Because darling he would still catch a grenade for you.
But I will not waste my time.
On a boy who will never understand.
That no one can love him like I can.
Love died today in my chest.
Don't kid yourself you were not the best.
I am sorry to say.
I hate you now.
So…
Go…
Die!!!!
Just playing I could never be so cruel.
Just remember you're the fool.
You left the best.
For the girl who lost the race.
Don't tease her she will think she is made of gold.
Look at your soul you are cold.
Hole hearted walking around.
Leaving traces of a missing heart on the ground.
Good day sir I tip my hat to you.
I bite my thumb as well.
Love is pronounced dead.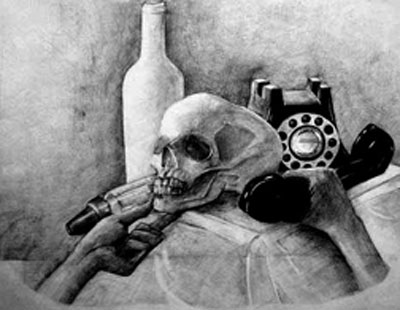 © Xiao H., Naperville, IL