catch a yellow butterfly
December 4, 2010
As I'm standing on the brink.

Choking down my butterflies

so i cant hear them saying what all must think.

sitting on the edge,

imagining if feeling could return.

Trying to stand

but the butterflies still yet burn.

Turning my world from the fire in my chest

to the blue wings that yet rest.

seeing caterpillars in my hair.

Swallowing liquid fire

from the songs they sing

and the forgetfulness they bring.

the calm haze that came

and suddenly its gone.

Falling wing by wing.

Being up so high

then falling down so low.

then I'm laying on my bed

watching my yellow butterflies

fading from my head.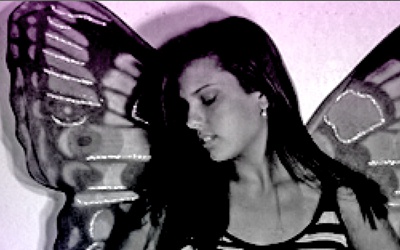 © Kathleen M., Rowlett, TX