A Farewell
December 2, 2010
Think like a nerd
My father told me to do this
How am I supposed to accomplish this task?
Should I don bottle cap glasses?
Or what about suspenders?
Should I attain a voice reminiscent of Urkel?
Should I model my life after Hawkings and Einstein?
Shall I begin to change my identity to succumb to an identity of another?
I believe I already have.
Every day I begin to realize that more and more of my real self is gone
I do not know what is I and what is a concoction of ideals
It is daunting knowing that I'm fading
Fading into a sea of normal
Good-bye.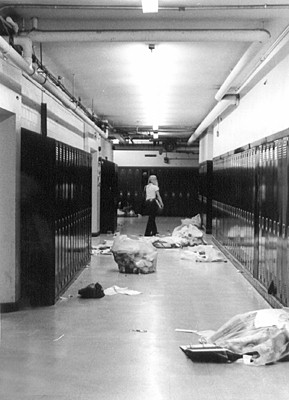 © Halsey S., Marblehead, MA