Grey Happiness
December 2, 2010
Light seems tobe hidden these days

Im waiting for the clouds to shift so I can feel the suns warm rays

My world was colorful and fun

But now its covered in gray and the darkness has won



Drowning in my sorrow and doubt

Feeling my pain brings tears down my cheeks, my eyes have turned in to a stream spout

Always trying, but constently getting knocked back down

Problems and people just turns me around and around

Being so wraped up and so tightly bound



Night seems to be the only thing I see

Never breaking through thus darkness or ever being free



To smile is all I wish

To just be able to feel that on second of pure happiness

Just one more time..

Covered in in this dark depth of my personal hell

Trapped within my mind, my thoughts haunting my every second leaving me to dwell

Im always falling but never hit bottom

Seeing snow and only the feeling this cold chill of autumn



What would happen if I just let go and gave up?

Leaving everything behind and making the pain stop

Would I find happiness in the next life?

Not growing older to have children or be a wife

giving up now and just saying goodbye

To my, family, friends, and own life



Should i give into the darkness and stop my searching for this light?

My life doesnt if feel like it will ever be as bright

To get my color back is all i ask

But my hold on life is what I cannot seem to grasp.

To smile is all I wish.

To feel kist that one second of pure happiness.

Just one more time..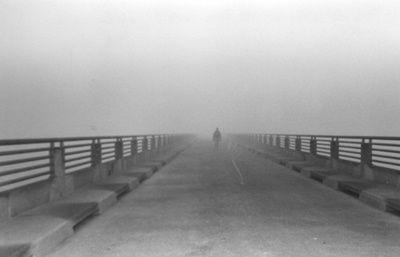 © Becky G., Westerville, OH